Potomac Banks Savings Pass
Welcome!
Ready to have an epic Northern Virginia vacation and save money at the same time? Purchasing your Potomac Banks Savings Pass will instantly get you 20% savings on admission to the most popular historic homes in the Potomac Banks area of Northern Virginia. In addition, you'll get exclusive discounts at other area partners as well including museum gift shops and other historic sites. History, fun, and discounts - travel smart and get your savings pass today.
Click here to see what's included!
Potomac Banks Savings Pass
Valid for 90 Days after purchase and 180 Days after first redemption
Mobile exclusive
Instantly delivered via text and email
No apps to download
Pass saves you 20% off general admission to participating sites
How this Pass Works

Step 1 - Get Your Pass
This mobile exclusive passport is a collection of curated attractions, retailers, restaurants and more and offering admissions and discounts to redeem during your visit.

Step 2 - Receive Text
Your passport will be instantly delivered to your phone via text and email and is ready to use immediately! There is no app to download. Your pass can be saved to your phone's home screen for easy one-tap access.

Step 3 - Redeem
When visiting a participating business, simply present your phone to the attendant or staff member to redeem available discounts or claim an admission.
Admissions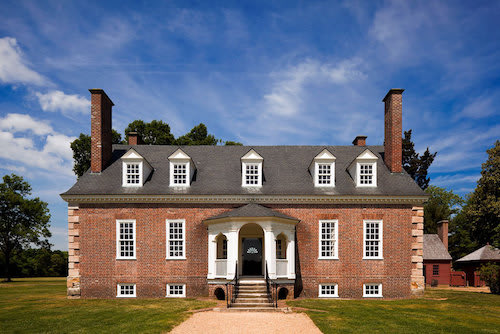 George Mason's Gunston Hall
GUNSTON HALL, known as The Home of American Rights, is the historic home of George Mason—author of the Virginia Declaration of Rights of 1776 and "Father of the Bill of Rights". The campus features George Mason's Georgian-style mansion (built in 1755) situated on 550+ acres. The site includes a newly renovated visitor center, hiking trails, reconstructed outbuildings, and a riverside garden (soon to be restored to its 18th-century appearance). Daily tours invite visitors to explore details of George Mason's life, his ideas, and to think critically about the important principles and implications of the Virginia Declaration of Rights.
Show more
George Washington's Mount Vernon
Visit George Washington's Mount Vernon and take a self-guided tour of the first American president's historic estate. Stroll through the 18th-century gardens and grounds; visit the Washington family tombs; meet heritage-breed animals; and interact with people from Washington's world.
Woodlawn & Pope-Leighey House
Visit Woodlawn, the first property owned and operated by the National Trust for Historic Preservation. Once part of Mount Vernon, George Washington gave the property to his step-granddaughter and nephew, Eleanor Parke Custis and Lawrence Lewis. Tour the mansion, designed by US Capitol architect William Thornton, and see how the Lewis's and people like Dolcey and her daughter Sukey, whom they enslaved, occupied the same space but lived vastly different lives. Discover how Woodlawn became a center for abolitionist activity and a place where free Blacks, Quakers, and others created an integrated farming community. Learn about the site's significance to the 20th century historic preservation movement and tour Frank Lloyd Wright's Pope-Leighey house, a Usonian home moved to the property in 1966 to save it from demolition. Compare messages reflective of contrasting world views recorded in the architecture of Wright and Thornton, the nation's preeminent architects of their eras.
Show more