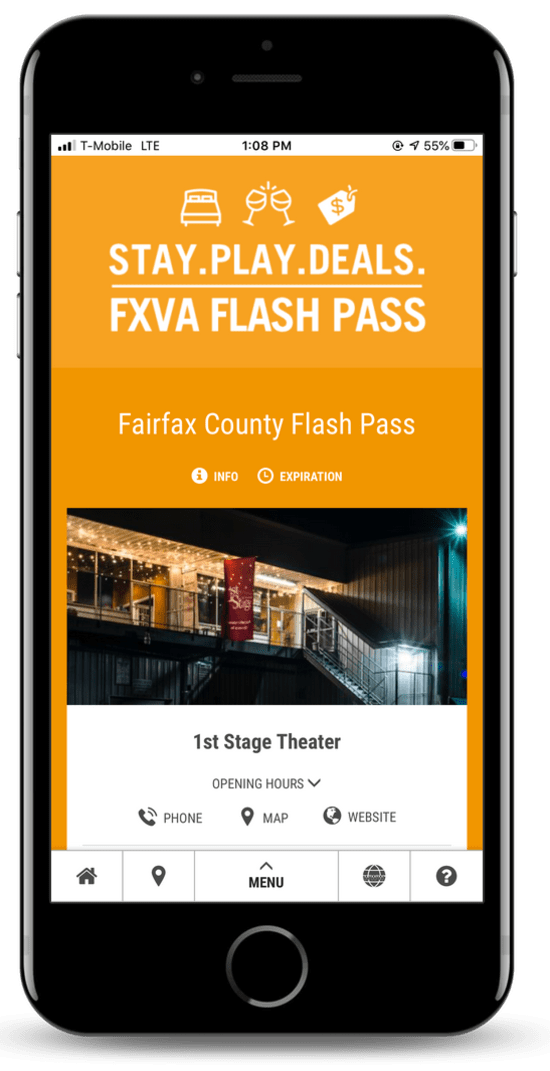 SAVE ON THE BEST OF FAIRFAX COUNTY
Sign up for FREE to find the best happy hours, specials and coupons at bars, restaurants, and attractions in Fairfax County!
During these unprecedented times, many attractions and events have been impacted, and in some cases, cancelled or closed. Visitors are strongly encouraged to call or check event and attraction websites to confirm operating status.

There's so much more to do in Fairfax County during your trip. Get easy access to the best happy hours, coupons, specials and more by signing up for FREE now. Instantly delivered to your phone with no apps to download. Maps, directions, hours of operation and more in the palm of your hands.

See what's included with the Fairfax Flash Pass
Save on the best of Fairfax County
Instantly delivered via text and email
Mobile exclusive, no apps to download
New deals added regularly
How this Pass Works

Step 1 - Get Your Pass
Visit Fairfax has curated savings for visitors to Fairfax County!

Step 2 - Receive Text
Your savings will be instantly delivered to your phone and email, and are ready to use immediately! There is no app to download. Easily save the savings pass to your phone's home screen for easy access.

Step 3 - Redeem
Our mobile savings pass will provide you with hundreds of dollars in savings, easy to find information, and things to do - all in the palm of your hands!
Included Venues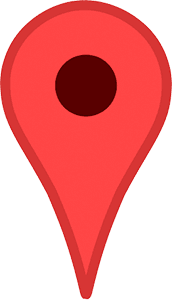 See locations on an interactive map.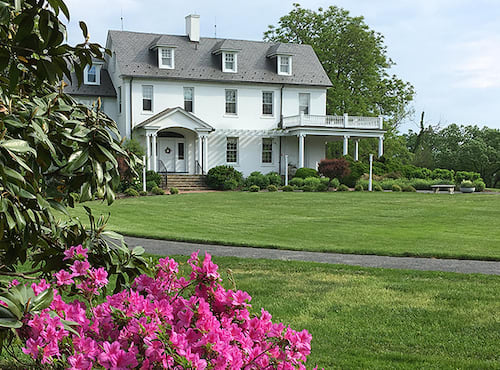 American Horticultural Society - River Farm
Located four miles south of Old Town Alexandria, River Farm rests on 25 acres of gardens and woods overlooking the Potomac River. Tucked conveniently close to the Washington, D.C. metro area, it serves as an ideal location for your wedding, social gathering, or business meeting. The manor-style house, formal and informal gardens, and sprawling lawns offer endless options for your creativity in planning a memorable event.
Show more
What's Included
10% Off Private Garden Tour
5% Off Botanic Art in Manor House Gallery
10% Off River Farm Facility Rentals For Active Military and First Responders
Caboose Commons is Caboose Brewing Company's second location in Merrifield, VA. A full-service coffee house, brewery, restaurant all rolled into one.
Caboose Tavern is Caboose Brewing Company's flagship tucked away in the industrial section of in Vienna, VA. Located right off the W&OD trail, guests can walk, run, bike, skate, or even arrive by horse to enjoy a fresh beer.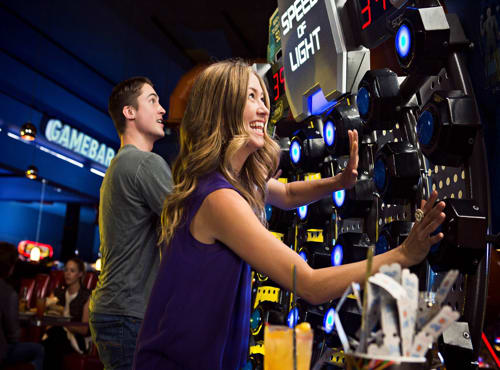 Dave & Buster's - Fairfax
Get into the action like never before at the sports bar that crushes the competition! Whether it's collegiate or professional, we take sports viewing to the next level. Watch your team on one of our numerous massive HDTV screens with epic stadium sound that surrounds you from every direction. There are more cool games than ever in each store, more menu items and the most innovative drinks anywhere. We're always introducing new games and menu items, but there's one thing you can always count on at Dave & Buster's: we're the only place to Eat, Drink, Play and Watch Sports!Enjoy more than 140 of the latest and greatest arcade games, a chef-crafted menu and the state-of-the-art D&B Sports Bar filled with dozens of massive HDTV screens. Guests can play games like the brand new multiplayer virtual reality attraction platform featuring Dragonfrost™, where Guests will embark on the ultimate winter quest to save the kingdom, and Jurassic World VR Expedition™, an interactive cinematic experience that transports players to the jungles of Isla Nubar on an epic rescue inspired by the Jurassic World film series. Hard-earned tickets can be redeemed with a trip to WIN! for a variety of prizes, including Apple products, Xbox consoles, Beats by Dre and more.
Show more
What's Included
Free $20 Game Play with the Purchase of a $20 Power Card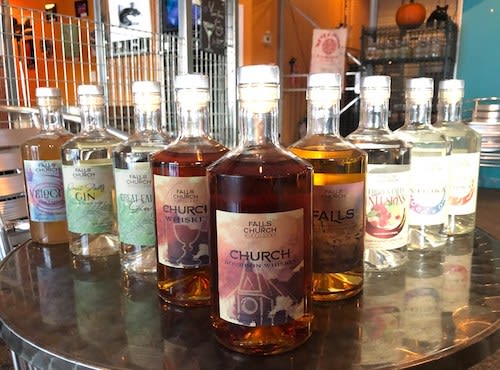 Two-sided operation: a distillery with a bar for tastings or cocktails & a bistro with wine & beer.
What's Included
BOGO Tour and Tasting
$10 Off Bar/ Restaurant Bill Over $20
George Washington's Mount Vernon
Visit George Washington's Mount Vernon and take a self-guided tour of the first American president's historic estate. Stroll through the 18th-century gardens and grounds; visit the Washington family tombs; meet heritage-breed animals; and interact with people from Washington's world.
What's Included
30% Off General Admission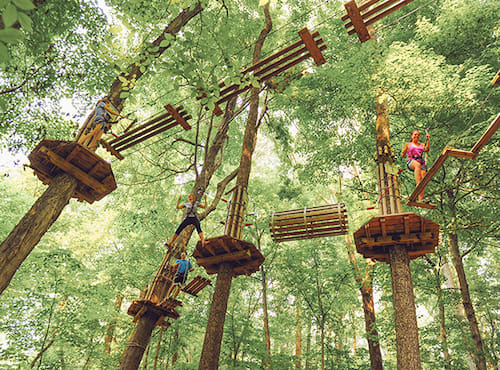 Go Ape Zip Line & Treetop Adventure - South Run Park
Go Ape is an unparalleled outdoor adventure experience. Tackle dangling obstacles, explore the trees from a new perspective and fly around on multiple zip lines from exciting heights.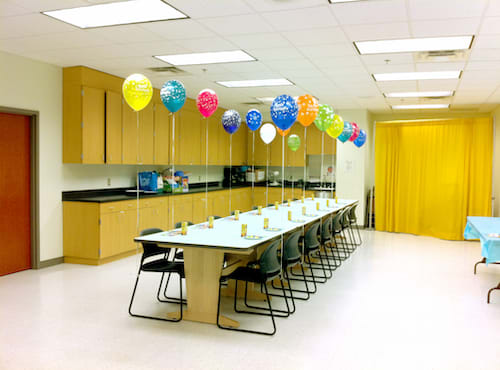 The Town of Herndon welcomes you to try our amazing recreation programs and facilities. All our recreational outlets promise to help you improve your quality of life! Try a class, workout at the Herndon Community Center, or celebrate a special occasion in the Herndon Community Center. We open early and stay late - so start now to improve your health and happiness.

Show more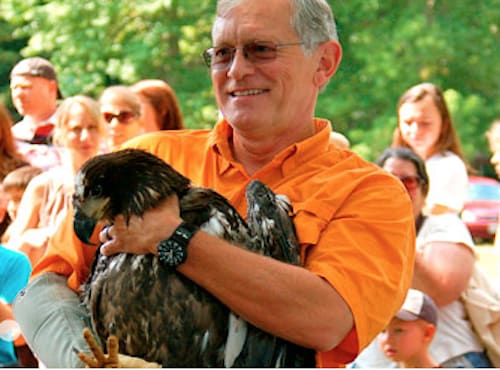 Just a short drive from Washington, D.C., this Northern Virginia park offers many outdoor activities and programs. It has hiking trails, 3 miles of paved multi-use trails, a large picnic area, a playground, a car-top canoe launch and a visitor center. Canoe, kayak and bicycle rentals are also available. Bird watching, especially for American bald eagles, and guided canoe trips of Kane's Creek and Belmont Bay are favorites with park visitors. The park's wetlands, forest, open water, ponds and open fields make it ideal for environmental study and wildlife observation.
Show more
We feature a self-serve beer wall with 12 craft beers and hard seltzers on tap, all brewed at Ono Brewing. We have a tropical-themed tasting room, expansive outdoor tiki patio and on site food vendor, Odd BBQ, serving amazing food seven days a week.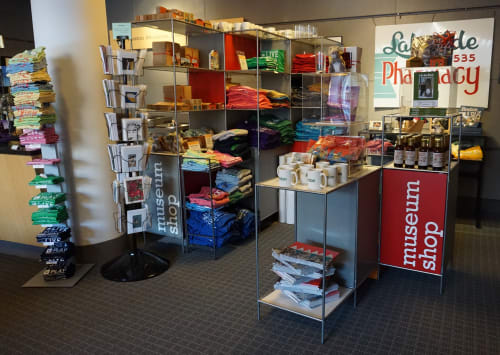 The Reston Museum offers walking tours, community exhibits and children's workshops, and features a collection of materials related to Reston's history from 1965 to the present. These materials include planning and historical documents, newspaper and magazine articles, photographs, manuscripts, and other items relating to the civic, social and cultural life of Reston.
Show more
What's Included
Receive A Free Reston Sticker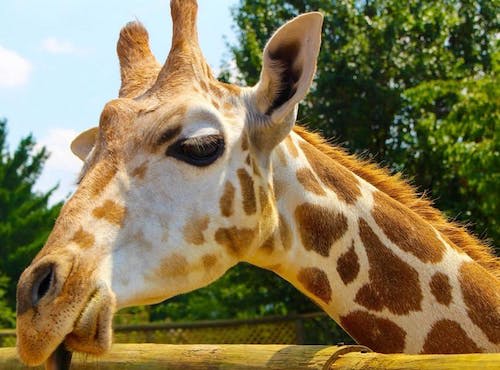 Roer's Zoofari is a family zoo located at 1228 Hunter Mill Road, Reston, Virginia, United States. It covers an area of 30 acres and contains a petting barn and allows visitors to go on safari wagon rides around the park. It contains lambs, camels, monkeys, zebras, bisons, ducks, goats, horses, buffalos, and a Giraffe
What's Included
Free Child Admission with Paid Adult Admission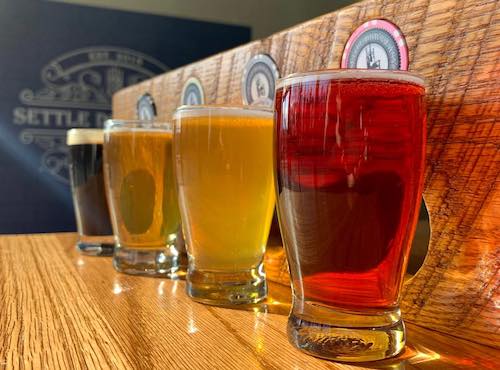 Settle Down Easy Brewing Co.
Settle Down Easy Brewing Co. is a new Nano brewing operation in the Northern Virginia Merrifield/Falls Church neighborhood.
What's Included
20% Off All Logo Merchandise
Travel back in time at this scenic, working farm vineyard in an authentic 1860s setting. The Winery at Bull Run adjoins over 5,000 countryside acres of the historic Manassas National Battlefield Park providing you with a beautiful vista of preserved 19th-century farmland.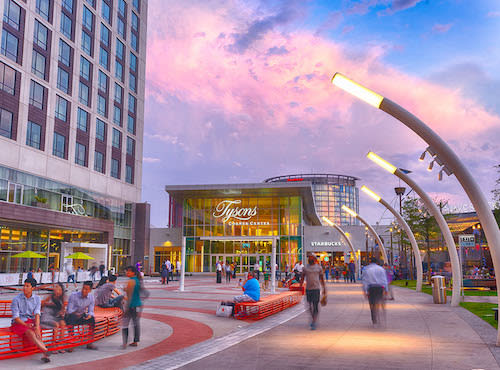 Just minutes from downtown Washington, D.C. with direct access to the Metro's Silver Line, Tysons Corner Center is Virginia's premier shopping destination. One of the largest shopping centers in the country, the center houses 300 shopping, dining and entertainment destinations.
What's Included
Visit Concierge to Receive Your Free Visitor Savings Pass, Worth Over $750 in Discounts.